Marriage Material: Day One
~Ghibli Generation 1&2 Spoilers Afoot~
*Narrator voice*
In a world controlled by one writer, one girl has struggled to fight the fight against forced romance-
Yes but this world is
controlled
by me so yeah, you're going to get yourself a goddamn relationship babe. I feel it. It's going to happen!
Martha:
Why does it have to be ME?
Shh, I'm trying to do my intro so people will actually find this interesting to read. Cry some other time.
Hello, folks and welcome to
Marriage Material
. I've decided to make this a
long running challenge
for my Ghibli Legacy. Any non-heir who needs a spouse that struggles to find one will make their way onto the glorious
Marriage Material!
Let's meet our Bachelorette, shall we?
Martha: Do I
have
to?
YUP!
This is Martha Ghibli! She's my generation
two
spare and twin sister to Lettie Ghibli, our current heiress! Martha is one of
four
children of Haru and Erick Ghibli, and she's always been a bit shy about love. She's also a Grand-Master Vampire.
Martha: No, my sister just dated the entire town before I could get to them.
Well, you're not wrong.
Martha: And has it ever occurred to you that I just don't want to date someone?
If that's the case then we'll end up with
seven
eliminated potential partners instead of six! Come now, let's go with the flow. Maybe you might even
like
one of them? Try for me?
Martha: Ok, fine. But if none of these work, you leave me alone for good.
Well I won't ever actively SEEK IT OUT again, ok?
Martha: Acceptable.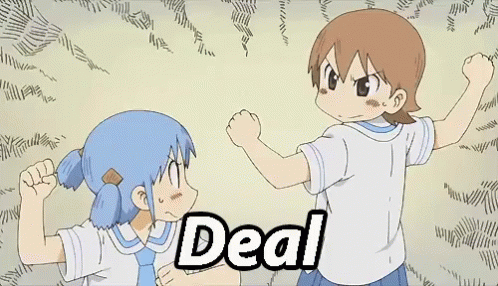 So, shall we try this again?
Here she is: Martha Ghibli - Vampire extraordinaire. Genius, Family Oriented, Neat, Good Manners, Mentally Gifted, Connections, Compassionate, Top-Notch Toddler, Physically Gifted, Mediator, Emotional Control, Socially Gifted, Responsible, Collector, and Gregarious. She has a
fantastic
reputation and unlike her sister she's managed to stay
out
of the spotlight!
She's got an adopted son named Kashira, a skill list that's a mile-long, and she's currently level 8 in her Political Career with a focus on Charity Work. Her hobbies include gardening and
being forced to make dozens of flower arrangements because fuck that skill.
Martha: Yea... that's... me. Who's the potential... *chokes on words* um-argh-friend?
I'm
so
glad you asked!
Here are our contestants!
Martha: Please, god, if you exist... strike me down now.
Majnun: *laughing from another universe*
He's not on your side, trust me Martha. You're better off taking your chances with me.
---
The Partner Pool

Camilla Stockton: Bro, Family Oriented, Snob.
Successful Lineage

❥❥❥❥




Mason Fowler: Music Lover, Art Lover, Friendly
Big Happy Family

❥❥❥❥



Nathanial Grayson: Romantic, Snob, Cheerful.
Master Mixologist

❥❥❥❥



Jami Bower: Goofball, Dance Machine, Slob.
Leader of the Pack

❥❥❥❥



Kaylie Panero: Gloomy, Art Lover, Vegetarian.
Friend of the Animals

❥❥❥❥



Alan Havens: Cat Lover, Clumsy, Family Oriented
Master Actor

❥❥❥❥



Iris Chavarria: Bookworm, Kleptomaniac, Friendly.
Nerd Brain


---